6/23/2023 For the past 8 months, I have been working on a game in Unity. I am in need of beta testers to help me make the game the best it can be. If you would like to participate, please go to the Tiny Werewolf page and download the game from the itch.io link. More details on beta testing can be found on the itch.io page.
3/26/2023 Say hello to the Sketchbook! This is a new page located on the left navigation bar that contains a bunch of random doodles I've made. Enjoy!
2/7/2023 I am now part of a furry webring! It can be seen from the left column of this page.
1/28/2023 Updated gallery and added some new sections to the home page.

1/5/2023 Happy new year! Not much here today, just more art added to the gallery and a bit of a more organized gallery layout.
11/13/2022 Updated gallery.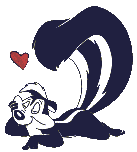 11/10/2022 Added buttons to cool sites at the bottom of the homepage.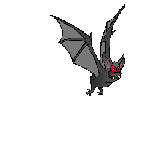 10/30/2022 Good evening! I am sorry for being silent for most of the month, it has all been because of a comic I have been producing to celebrate Halloween! This is my first ever comic. Did I enjoy making it? Not really. Will I ever make another comic? Probably not. However, I tried something new, but, more importantly, I successfully finished a large project! I would prefer you avoid criticism within the first few days of its release, to give me some time to enjoy myself, but otherwise, please enjoy! Click here to read! I will add a more formal page to reach the comic in the future, but for now, you can only access it here.
10/1/2022 Happy Spooky Month!!!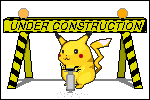 9/27/2022 Just some construction, nothing to see here...
9/24/2022 Updated the gallery with plenty of SepSkunktember art
9/3/2022 Welcome! I've decided to say that this website is no longer fully under construction. There is most definitely more content to come, including art and video games, but not for now. Please, enjoy your stay here in my little corner of the World Wide Web.